HOLIDAY STORE HOURS:
Thurs Nov 23 Thanksgiving, Closed • Fri Nov 24 7:00 AM - 8:00 PM • Sat Nov 25 8:00 AM - 8:00 PM • Sun Nov 26 9:00 AM - 6:00 PM • Mon Nov 27 9:00 AM - 8:00 PM

What is changing at my local store?
While our store logo and signage will change, our team of Fitness Consultants and their commitment to delivering a superior customer experience will not. As we update our look, we plan to offer even more ways to connect you with the right tools and resources to get the most out of your efforts and achieve the results you desire.



Follow our transformation and be the first to know about upcoming events at:

---
BUY MORE, SAVE MORE.
Round out your home gym by combining multiple cardio or strength machines and save big. Call or visit your store today to learn about exclusive in-store specials and to find the right product mix for you. Hurry, this is a limited time offer.
---

BLACK FRIDAY: 
Save up to $600 with an instant rebate on Matrix machines.
Experience unmatched console technology on the premium line of Matrix home cardio machines. Get an instant rebate of $200 when you choose the XIR console (16" Class HD Touchscreen) or $100 when you choose the XER console (10" Touchscreen display). This instant rebate savings is on top of already-low holiday pricing.
Make your workouts more effective and more fun.
Both the XIR and XER console include Bluetooth connectivity and a free Polar heart rate strap. They also come pre-programmed with Sprint 8 fat-burning interval training, Virtual Active forward-motion immersive workout experiences and access to your favorite apps and social media like Netflix, Hulu, Facebook and Twitter. Stop by your local store to experience this stunning technology in person.

Offer good in stores only. Expires 11/30.

---

Exclusive low pricing on the E3i and E2i Ellipticals through 11/26
Impact-free ellipticals from LifeSpan are perfect for weight loss, improved heart health and muscle-specific toning. They make an outstanding complement to traditional treadmill cardiovascular exercise. LifeSpan cross-trainer equipment has premium components and ergonomic designs to provide smooth, low-impact training for years of safe, effective workouts. Both the E3i and the E2i come with 22 programs, 20-unique levels of ramp and resistance and exclusive CoreBalance Training™ technology to ensure the perfect balance of each user. Bluetooth-capable consoles make keeping track of your strides, distance, calories burned, and duration easier than ever.

Not available in all markets, contact store for availability.

---

Your visit will be unlike any other shopping experience.
Don't risk going to a big box store. If you want to find a machine and an exercise program that you'll actually stick with, then you need to visit 2nd Wind. You'll get the right amount of help and support whether you're just getting started exercising or are an experienced athlete. Your health and fitness is important. Visit us today, and bring your running shoes!
---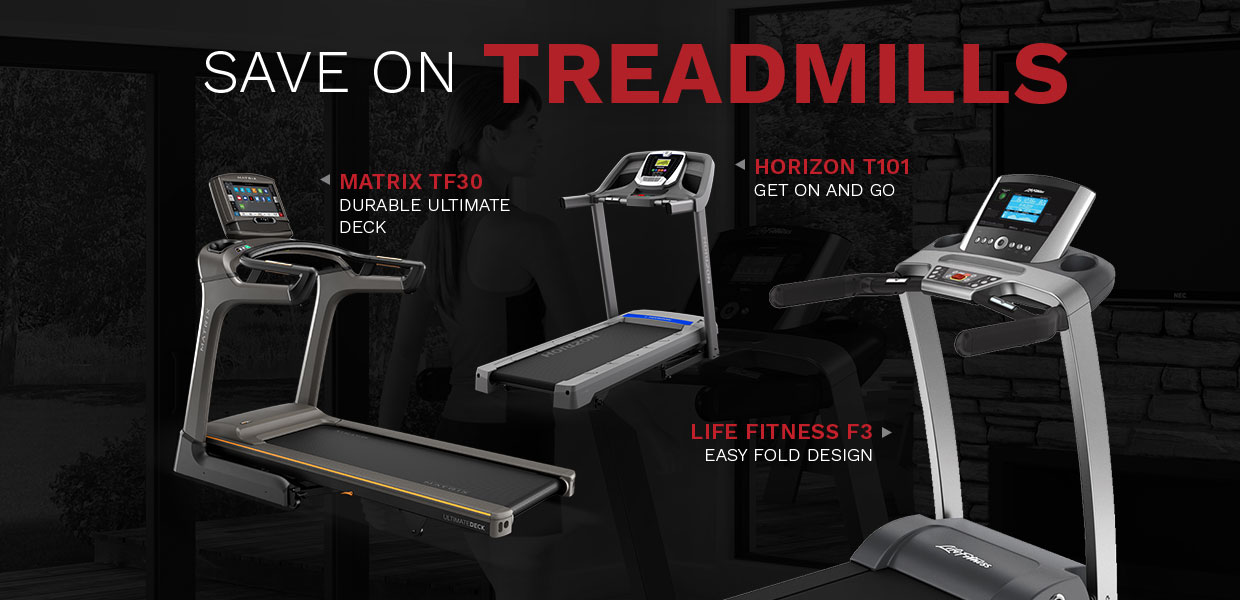 Matrix TF30 Treadmill, take $300 off Shop now >
Horizon T101 Treadmill, only $649 Shop now >
Life Fitness F3 Treadmill Shop now >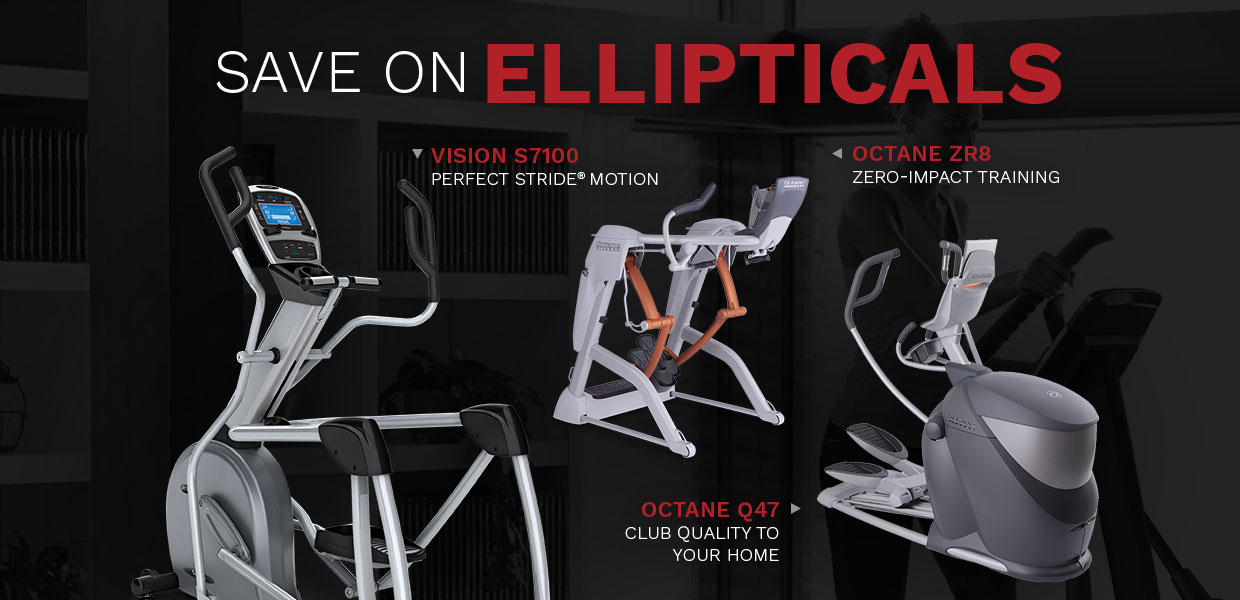 Vision S7100 Elliptical, take $400 off Shop now >
Octane ZR8 Zero-Runner Elliptical, take $400 off Shop now >
Octane Q47 Elliptical, take $500 off Shop now >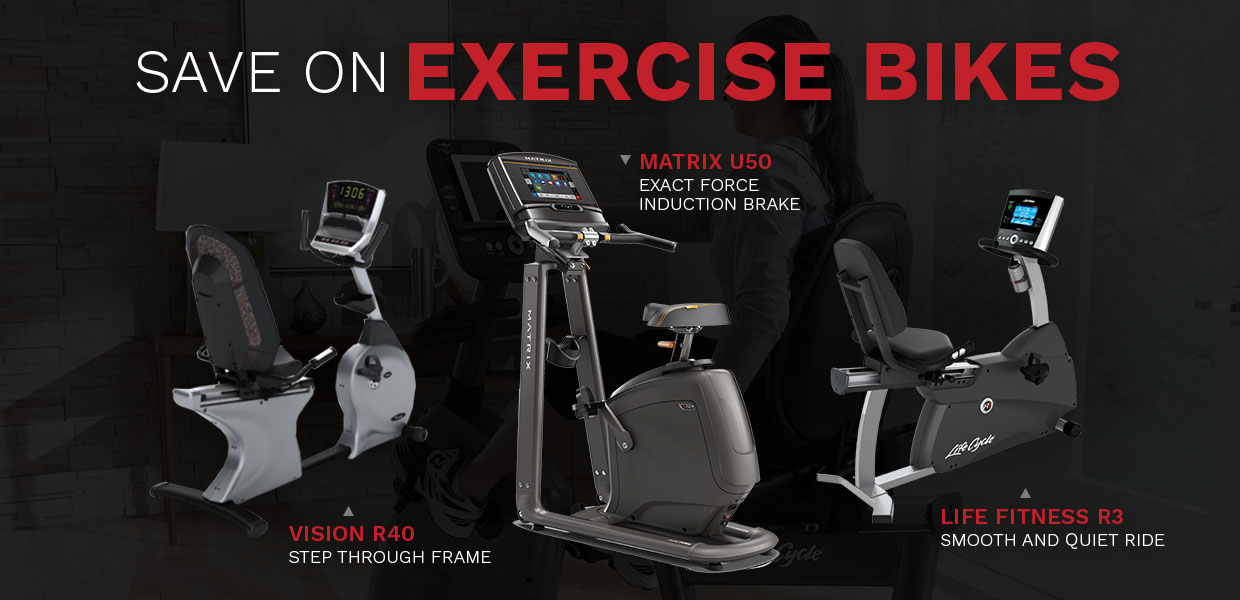 Vision R40 Recumbent Bike, take $400 off Shop now >
Matrix U50 Upright Bike, take $200 off Shop now >
Life Fitness R3 Bike Shop now >

---

* Financing restrictions apply. See store for details. The Wells Fargo Home Furnishings credit card is issued by Wells Fargo Financial National Bank. Special terms apply to qualifying purchases of $1,000.00 or more charged with approved credit. Minimum monthly payments are required during the promotional (special terms) period. Interest will be charged to your account from the purchase date at the APR for Purchases if the purchase balance is not paid in full within the promotional period. Paying only the minimum monthly payment will not pay off the purchase balance before the end of the promotional period. For new accounts, the APR for Purchases is 28.99%. If you are charged interest in any billing cycle, the minimum interest charge will be $1.00. This information is accurate as of 06/5/2017 and is subject to change. For current information, call us at 1-800-431-5921. Offer expires 12/31/17.
Never miss a deal — Contact us today for Direct Deals!